About Jeff Lindsay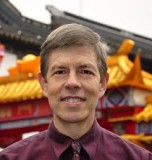 Jeff Lindsay lives in Shanghai but has roots in Utah and Wisconsin. His interests include China and Chinese (the language and the food), intellectual property, chemical engineering, magic (a hobby), reading, writing, travel, photography, and his LDS faith.

This website has been around since 1994 and has a troubling mix of topics and styles. Therapy hasn't helped, but maybe you can. Chime in and let me know what you think.

Jeff writes occasionally at Innovation Fatigue, Nauvoo Times (Orson Scott Card's project), Mormanity, and here on my "mixed report" blog, "Shake Well Before Serving," now mostly about China.
Search Wordpress Items at JeffLindsay.com