The Pointless House of Quality:

Diversity at
Pointless, Inc.!
We've Got Skin Color and Gender at Pointless
Diversity, like customer delight, shareholder return, stock value, and employee safety, is our top priority at Pointless. And at Pointless, like most Corporations, we're serious about our skin-deep approach, for skin is what it's all about. Though management at Pointless used to be pretty much all white males, we've greatly enriched the variety of skin color in management ranks by adding a tanning bed to the (men only) Executive Lounge. Now you'll find males of all colors - white, tan, dark tan, and flaming red.

And of course, at Pointless, we're color blind when it comes to gender, for women are valued recruits. Ladies, go ahead and send us your resume (optional) and several color photos.
Support Groups for Higher Diversity
We recognize that there are many groups that we need to work with in ways that make them feel tolerated, nurtured, and empowered. Our Embezzlers Support Group deals with the reality of financial temptation in the workplace, and embraces those who are honesty-impaired. The group is momentarily on hold as we try to determine what keeps happening to their budgeted funds, but we're sure they'll be back online any day now.

We're also proud of our Adultery Support Group, which recognizes that adultery happens in the workplace, and that many of our coworkers may be adulterers. Some remain closet adulterers, while others have had the courage to come out. But in any case, we need to let them know that they are valued and empowered at Pointless, Inc. Recent empowerment activities included a Kinsey Institute workshop entitled, "Building Better and More Diverse Relationships in the Workplace." Spouses and significant others were encouraged to attend because at Pointless, we hope that our diversity initiatives will affect our workers' families and everyone in the community. After all, our community comes first!

We're also proud to sponsor a Substance Abuse Network to nurture and empower those who choose to abuse chemical substances. Thanks to their efforts, Wednesday nights are Rave Nights at Pointless. Just one more example of the broad-minded approach we take at Pointless, Inc.!
A Youthful and Diverse Company
America's young people are the most diverse generation ever! Naturally, Pointless embraces the diversity of youth and is proud to be a youthful company. To enhance our diversity, we've been gradually laying off everyone over 40 years old and replacing them with the youngest people we can legally hire. Surprisingly, we've found that by embracing diversity, we've also embraced massive payroll savings. That means WIN/WIN by winnowing out our senior non-management employees. Our proprietary strategies for achieving this are now part of our Layoff Wizard product, helping you to build for tomorrow by downsizing today - starting with those who are not diverse enough for your corporate bottom line.
Religious Diversity at Pointless
Diversity deals with more than just appearance, but with ways of thinking and believing. Naturally, there is great religious diversity at Pointless. When it comes to religion, we've got people from just about every religion we can think of - Lutheran, Reformed Lutheran, Evangelical Lutheran, Missouri Synod Lutheran, Wannabe Lutheran - you name it - and even a Presbyterian. While we embrace religious diversity, we recognize that some people are offended by religion and religious values, so all forms of religious expression are banned. In fact, to reduce religious divisiveness among our employees, we have eliminated days off for religious holidays like Christmas, Thanksgiving, and the Fourth of July. Instead, we celebrate diversity by having periodic moments of silence (typically right after our quarterly reports are issued) and by observing Earth Day with world peace themes in the cafeteria. Mmmm, try a world-peace-through-individual-empowerment burger!
The Many Faces of Management

We take pains to make sure that the ranks of management reflect the many faces of America - especially the faces shown here. The many faces of management set a diverse example for other employees, who universally praise management as being "two-faced" or who admire us for having multiple personalities. Diversity - it's who we are!
Our Commitment to Diversity:
Putting Your Money Where Our Mouth Is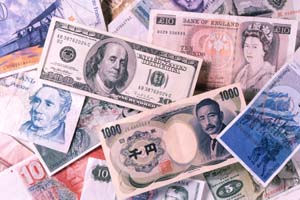 We do more than just talk about diversity. We're so serious about diversity that we're willing to put your money where our mouth is - or where our wallet is. Any kind, any color, any denomination, any orientation - we are TOTALLY ACCEPTING. And not just cash, but personal checks, stock certificates, gift certificates, travelers checks, gold and silver coins, Visa, Mastercard, Discovery Card - almost anything goes at Pointless (but we still don't accept American Express - you have to draw the line somewhere).
---
Curator: Jeff Lindsay (the alter ego of David J. Huffenpuff), Contact:
Last Updated: Feb. 20, 2004
URL: "http://www.jefflindsay.com/pointless/div.shtml"