The Secret Life of Jeff Lindsay,
Warped Webmaster of JeffLindsay.com
Now What? A Book?!
I'm very excited to announce that a major publisher, John Wiley and Sons, has published a new book on innovation, entrepreneurship and strategy: Conquering Innovation Fatigue by Jeff Lindsay, Cheryl Perkins, and Mukund Karanjikar (June 2009). I spent a significant part of my free time from late 2006 to early 2009 pursuing a book, and it's great to see it in print at last. Preview the book at https://tinyurl.com/nofatigue. Also see what some significant leaders in business and innovation have to say about the book, and read related articles on innovation on my new blog at InnovationFatigue.com.
Frankly, this book is not just something you'll want to read, but something you'll want to give to others. It's the perfect gift for birthdays, bar mitzahs, bat mitzvahs, graduation, weddings, divorces, you name it. Order a few dozen at Amazon. Trust me, I won't regret it.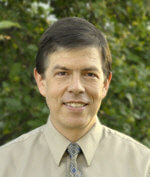 The world's most delightful small town, Appleton, Wisconsin, was my epicenter for life, family, and career--for about 20 years. Then something crazy happened. A man in China asked his wife to ask my wife to have me send him a resume, and now I'm in Shanghai, the world's biggest city and the most amazing big city on earth, perhaps even slightly ahead of Appleton in the battle for the world's best place to live. All those years of thinking I'm a small town guy, and now I'm living in the heart of Shanghai, delighted to be in China and still pinching myself to see if I'm really here. My wife and I both love it here. We still have our home in Wisconsin and may be back, but it's hard to say when or how.
We came at the perfect time, literally one day after becoming "empty nesters." We recently put our youngest son on the plane to Provo, Utah, where he was going to the LDS Missionary Training Center for a couple of weeks before going to Peru for two years as an LDS missionary. That was a Tuesday morning. My wife and I stayed up all night packing and on Wednesday morning we were off to China with nothing but a few suitcases, our passports, and a bit of prayer. Crazy, but it's turned out very well.
I'm currently Head of Intellectual Property for APP-China, China's largest paper company specializing in paper made with some of the most advanced and cleanest technology in the field, beating European and US standards for air and water emissions by far and using sophisticated plantations that are part of China's remarkable and often overlooked story of growing more forests (see APP's 2010 Corporate Sustainability Report). APP is part of a remarkable story of adding forest lands to China. China has gone from around 9% forested land 50 years ago to 21% today, on track to achieving the goal of 27%. In the past 3 decades China's forests have roughly doubled, a remarkable achievement based on a combination of protecting high-value forests and converting degraded or low-value agricultural land into healthy forests. APP-China is higly respected in China for its environmental leadership and achievements. You really should come and visit the operations and plantations here. Remarkably beautiful and green. There are so many interesting stories to tell about the changes and surprises in China.
Joining a Chinese company is not for everybody, but has been a remarkable adventure. So much in China is not what the West thinks or says it is. You need to come here and see for yourself, and taste for yourself. Real Chinese food can be so specatacular. But many Americans miss all the excitement when they are here. Shanghai is the world's headquarters for great food, but you need to know what you are doing.
Prior to my wild adventures in Asia, I was with Innovationedge for four years, an outstanding business consulting group led by Cheryl Perkins, former Senior VP and Chief Innovation Officer of Kimberly-Clark. At Innovationedge, I was able to work with some of the best and some of the biggest companies on earth, helping them with advanced new products, intellectual property strategy, innovation, and technology scouting. It's wonderful to see some of the product concepts and technologies I worked with now on the shelf as successful new products. Those years at Innovationedge count as among the richest educational experiences in my life with so much variety and so many experiences about the real nitty gritty of innovation and business success. I still refer people to Innovationedge and think highly of the firm and their work. But China has called me away to an adventure that I needed to undertake, at least for now.
Before joining Innovationedge, I was Corporate Patent Strategist and Senior Research Fellow at Kimberly-Clark. What a tremendous time I had in my career at K-C, the sharp comsumer products company with some of the best people, best processes, and best products in the world. They helped me add a whole new phase to my career in the area of intellectuall property. I became a registered US patent agent there and began working across the corporation to guide our IP strategy and lead many initiatives to aggressively build our estates and systems. So much fun!
My career began in academia, with seven years at the Institute of Paper Science and Technology, where I love both research and teaching, and was pleased to work with outstanding graduate students. It's a long story that spans both Appleton and Atlanta. Valuable, delightful years.
My education includes a Ph.D. in chemical engineering from Brigham Young University. I am also a registered US patent agent (Reg. No. 41,155). I love science, have done a lot of patents (chemical patents, process patents, business method patents, etc.) while at Kimberly-Clark, love photography, amateur magic, warped humor, writing, and discussing religion. Same religion as Mitt Romney, if you've heard of him.
If there's one thing I can brag about that reaches genius level in my life, it was the decision to marry my wife, Kendra Lindsay. With perfect objectivity, I can verify (using state-of-the-art metrics) that she is the most awesome female on the planet (confidence level: 99.4%). Pleasantly liberated but domestic, keenly intelligent and warmly maternal, intimidating but disarmingly gracious, immensely competent but human enough to occasionally drop, spill, and shatter things if only to put me at ease - she's really the ultimate wife and mother. And did I mention that she's gorgeous, witty, and cooks insanely delicious international cuisine? You can see I've got a rough life. Her only dark secret is that she's a statistician, having a master's degree in statistics - but her recovery is nearly complete.
Kendra has worked tirelessly to establish Appleton's very own Classical School, which began with over 200 children on Aug. 30, 1999, and had over 400 by 2007. This new charter school is a public school teaching kids in grades K-8. It offers what many parents have long wanted: an education based on academic achievement with intensive phonics, a solid Core Knowledge curriculum, and direct instruction, the most successful classroom teaching method ever studied. Kids also learn a foreign language (Spanish) in every grade level - and kids start learning to read in kindergarten. Many kudos to Kendra and to Dr. Tom Scullen, the recently deceased former Superintendent of the Appleton School District, who helped make this possible. Kudos also to the Appleton School Board, for sharing the vision that gave life to this charter school. I'm extremely proud of Kendra's untiring efforts to advance the educational opportunities for children in this area. She's been surprised by the attention this has generated. For example, on Jan. 21, 2003, she was featured on a nation-wide broadcast by the US Dept. of Education. I could go on and on praising Kendra, but since I'm male, it's my solemn duty to talk about me.
I am also very proud of my four boys, not to mention an awesome daughter-in-law and granddaughter. One recent critic emailed me with the accusation that I suffer from PMFS - Perfect Mormon Family Syndrome. I was afraid that he might be right, but my kids pointed out that as a father, I am technically a member of the family, and that should solve the "perfect" part of the problem. Whew - glad we're past that. My boys are all tremendous young men and I'm honored to be their Dad. And they're great fun to hang out with. And did I mention I've got THREE awesome daughters-in-law and some amazing grandchildren?
Some Details
In 2007, I began an exciting new phase in my career, leaving the relative security and comfort of a large corporation for the exciting and intense world of a small start-up. I am honored and thrilled to be working with Innovationedge, an innovation consulting firm headed by Cheryl Perkins, the former Chief Innovation Officer of Kimberly-Clark who was named by BusinessWeek in 2006 as one of the "Top 25 Champions of Innovation" in the world. I'm having more fun than ever, with opportunities to work with some incredible companies and brilliant inventors. I love helping teams rethink patent strategy and find more cost-effective, clever ways to protect their business and use patents (even an intimidating chemical patent) to not just exclude others, but to build bridges to future partners for business growth. And the caliber of the people that I work with and learn from makes it all worthwhile. I love what I do, helping clients develop intellectual asset strategies and develop paths to bring their concepts to market or to strengthen their innovation systems. My role is called Director of Solutions Development.
Prior to joining Innovation Edge, I was "Corporate Patent Strategist" at Kimberly-Clark Corporation (K-C) in nearby Neenah. My work in this evolving position began December 2000. Before that I was in the Fiber Technology group of K-C, conducting research and working on patent strategy. I spent 13 delightful years at Kimberly-Clark. I enjoyed the focus on patent strategy in my last half and the emphasis on inventing in the earlier years. Work became especially fun when I could combine my technical interests with my training as a registered US patent agent to advance the intellectual property of Kimberly-Clark. That included working with many kinds of patents, such as chemical patents, business method patents, process patents, and product patents. A separate page gives more detail on my professional background (including a list of publications), but since this is based on my resume, it's a load of self-congratulatory trivia that some will find offensive and conceited. So skip it!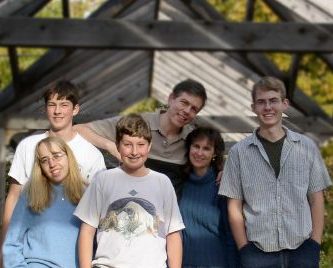 The Lindsay Family near the Paine Museum in Oshkosh, Oct. 2003. Pictured are Benjamin, Jeff, Kendra, Daniel, Meliah Lipp (daughter-in-law-to-be), and Mark.
Registered U.S. Patent Agent No. 41,155 as of Aug. 1997

Ph.D., Chemical Engineering, Brigham Young University, Dec. 1986

B.Sc., Chemical Engineering, Brigham Young University, 1983

Caught throwing snowballs at girls during recess in second grade, Cottonwood Elementary, Salt Lake City, Utah. I was just trying to impress them - and I missed most of the time. So what's the big deal??? "I will not throw snowballs, I will not throw..." on the chalkboard 100 times! There is no justice, but I did learn my lesson: some girls aren't easily impressed. <
P>
Caught chasing girls with worms, fourth grade, Monroe Elementary, Boise, Idaho (the girls didn't have worms, I suppose - I was carrying the worms in my hand, trying to impress the girls during recess). Perhaps I might have thrown one or two. Another valuable lesson was learned. (Trying to impress girls just doesn't pay off.)

"It's not something I'm proud of, but it's something that just took place in my life" (quoting a sports celebrity discussing his problems with drug and alcohol abuse).

Teacher's pet, 5th grade, Butler Elementary School, Salt Lake City. The lessons learned in earlier grades were paying off.

Caught throwing a paper airplane (only one!!!) out of the window of Mrs. Barton's French class in 7th grade at Butler Junior High in Salt Lake City. This time I was trying to impress the other guys, who generally made airplanes superior to mine. Quite a few guys were involved (the teacher had left the room for a minute), but only I was caught! Injustice again. The assistant principal was not amused. He punched me in the chest (no kidding!) - but I kindly chose not to sue. I also chose not to throw paper airplanes out of school buildings ever again. A precious lesson was learned and a human soul was maturing, growing, being polished by the adversities that he suffered.

Caught throwing water balloons out of my seventh-floor dorm window in my first semester at Brigham Young University, September of 1977. The dorm matron and a BYU "standards" official were not amused. But I was mostly innocent, really! It was my roommate and some other guys who threw the water balloons. I only watched - and, well, chuckled just a little, not much at all. But I did resolve to never let anybody throw water balloons out of my dorm window again. And to this date, I've kept that resolution, for the most part.

In my junior year in college, Kendra Larson, a girl who had truly impressed me (and still does), agreed to marry me. I had never thrown anything at her - no worms, no snowballs, no water balloons, no paper airplanes. She said yes, and we remain happily married to this day. Education - I guess it does pay off, sometimes.
Why Chemical Engineering?
Many people ask why I chose chemical engineering for my major in college. Actually, I tried to major in self-esteem, but I kept flunking out of the required classes. Crushed and humiliated, I resorted to chemical engineering as my last hope. I knew it wasn't glamorous, but at least it was something I could do. For one thing, I enjoyed the textbooks since they had so many diagrams and pictures to look at.
Actually, my love for science began as a child in Idaho, where I found nature overflowing with wonder. I pursued rock hunting for a while, finding some great specimens and becoming interested in geology. A genuine, burning interest in science was fueled by a chemistry set from my parents on my eighth birthday. Knocking over a lit alcohol lamp accidentally ignited an interest in combustion. Little did I know that one day I would be studying combustion and working in the Coal Combustion Laboratory as I pursued my Ph.D. in Chemical Engineering at Brigham Young University. (My thesis dealt with fluid mechanics, mainly in the form of laser Doppler velocimetry measurements of a simulated pulverized coal combustor.)
After completing my Ph.D., I joined the Institute of Paper Science and Technology (IPST) as a faculty member. The Institute and the paper industry would seem to have little to do with my prior education, except that fluid mechanics - my area of doctoral research - dominates so many of the processes in papermaking. In fact, chemical engineering in general is a great fit for many research areas relevant to the paper and pulp industries. The numerous complex processes and technical challenges make it one of the most exciting industries, in my opinion.
At IPST, I spent seven years teaching and conducting research in the technical areas of some relevance to the fascinating world of paper. Research topics included flow through fibrous media, heat transfer in fibrous media, multiphase flow in fiber suspensions, and dynamics of porous media consolidation. And in one interesting diversion, I took up a statistical problem that led to "the two-dimensional factorial."
One of my most exciting experiences in recent years has been learning how patents work and how they are obtained. I'm sure it bores most people, but I find patent law and patent strategy to be fascinating, much like the game of chess. On Aug. 4, 1997, I became officially certified by the U.S. Patent and Trademark Office as a Patent Agent, meaning that I can write and prosecute patents before the Patent Office. I'm very grateful to Kimberly-Clark for their support in reaching this goal. They generously paid for my enrollment in Prof. Irving Kayton's intense but delightful Patent Bar Review course, which helped me prepare for the USPTO patent bar exam in Aug. 1996. Now I'm having even more fun at work as I deal with the excitement of patents and patent strategy.
Other Trivia
The world's a great place, and I would love to own it. Or at least explore it. Or mostly just settle for tasting its varied cuisines. My favorite cuisines at the moment include Korean food, sushi, Thai, and Indian. Authentic Mexican (especially from Oaxaca) is up there, also. And I'll always love the cheese and bread that comes from Switzerland and surrounding parts of Europe.
I can speak a little German, having spent two years (Feb. 1979 to March 1981, ages 19 to 21) in the German-speaking Zurich, Switzerland Mission of The Church of Jesus Christ of Latter-day Saints (those pesky Mormons!). That was a truly multicultural experience. The mission covered parts of four countries (Switzerland, Germany, Austria, and Liechtenstein - and I was in all four), providing major opportunities for cultural growth. Working with the local people over a prolonged time provides a much better insight into a culture and a nation than simply taking a tour. It was great.
Switzerland itself is an international mixing pot (not melting pot) of sorts. During my mission (most of which was spent in northern Switzerland), I met with and taught people from 56 countries by my count, representing every continent except Antarctica (it's not that I didn't try, but in Switzerland it is still illegal to proselyte penguins). Learning a little about their lives and experiences opened my eyes to many things, including the richness of other cultures (and the richness of Swiss cheese, a great example of what certain cultures of bacteria can do).
Besides German, I took a couple years of Mandarin Chinese at Brigham Young University after my mission. Right after my mission, I worked a while in the Chemistry Department of the University of Utah (thanks to nepotism - my uncle, Daniel Miles, was a professor there), where I met Shu-qin Yu, currently head of the Modern Chemistry Department at one of China's top universities, the University of Science and Technology in Hefei, China. He fueled my interest in Chinese and invited me to his apartment, where I (and later my wife-to-be) met many other Chinese friends.
Chinese, which I'm still studying, is a tough language (IMHO) - especially the written language, which nevertheless delights me. What power it has! The combination of sound and visual form opens fascinating doors for subtle puns, nuances, double and triple meanings - sometimes painting a whole vista in a few characters. For literary power, English can't come close to Chinese.
I have been blessed with many Hmong friends in the US (primarily immigrants from Laos and Thailand) and have enjoyed learning about their culture and language. The Hmong people in Laos were victims of genocide from the Communists as vengeance for their role in valiantly fighting for the US during the Vietnam War (the secret war in Laos). From 2002 to 2004, the whole Lindsay family was part of the Fox Cities Hmong Branch, a mostly Hmong-speaking congregation of the Church of Jesus Christ of Latter-day Saints, where we have many close friends in the Hmong community. The Hmong people have great challenges here, but I am glad they are here instead of in Laos where they had been victims of a true genocidal war by the vicious communist government of Laos (a puppet of Vietnam). You may wish to learn about the tragic story of the Hmong people - my page. Many happy and sad experiences have come with my involvement with the Hmong people - what a tremendous experience it has been. And it hasn't just been with the LDS Hmong. I've had interactions in a variety of settings with various groups in the Hmong community. Most recently, I was a keynote speaker at the Lao-Hmong National Recognition Day held on July 30, 2005 in Oshkosh, Wisconsin.
It has also been a privilege for me to become friends with several members of the Oneida Indian Tribe of Wisconsin. They are Native Americans with a rich and proud heritage (and a sobering history). An Oneida Reservation is near Appleton, although the Oneidas began in the Eastern United States as one of the six nations in the Iroquois Confederacy. In tribute, I have begun an unofficial Oneida page to provide background information. Did you know the Oneidas fought with and supported the colonists in the Revolutionary War? But most history books have ignored or downplayed their valuable contributions.
Oh, and speaking of diversity, I happen to be part Mohawk. OK, a small part - 1 in 512, but enough for some healthy pride. I'm becoming fascinated with the stories of my diverse ancestors, many of which have been written by relatives of mine. One example is the autobiography of my great-great grandmother, Talitha Cumi Garlick Avery Cheney, a tough pioneer woman who was baptized by Joseph Smith, was an eye-witness to an interesting and puzzling miracle involving Brigham Young, crossed the plains when the Mormons were driven from Illinois, suffered much, learned much, and helped settle a rough part of Wyoming near Jackson Hole.
It's hard for me to stay serious long. That doesn't mean that I'm actually funny, but I often wish I were. Others, I find, struggle in trying to determine when I'm serious and when I'm not. Are my lips moving? Then I probably am.
I enjoy satire, parody, and zaniness. Some of my offerings:
Concerned? Sure I'm concerned. I may not know much, but I have an opinion about almost everything - and I'm concerned! Health care, gun control, the population "explosion", abortion, global warming, Madonna, the Big Bang, ozone holes, Dennis Rodman (a secret ninja?), deforestation, Madonna, subliminal terrorism, Whitewater, the Vietnam War, Madonna, Bush, phonics, tobacco, smokophobia , Madonna, and the heat death of the universe? You bet I'm concerned - and you bet I've got an opinion.Heat death? You bet. While lots of people are worried about global warming, it's the warming of the ENTIRE UNIVERSE that should be our biggest concern. If the Earth becomes toast, there's always Mars or some other cracked planet - but when the universe goes belly up with heat death, where you gonna go?
Two-headed alien Elvis clones mud wrestling in the White House? (And for a private audience of Chinese arms dealers?!?) I'm concerned - and against it, no matter how much they donate. Cosmic transvexation of bipolar resources? I'm concerned - and probably against. The 2008 Civil Rights Act for the Abolition of Motorcycles? For!
While I'm no professional prognosticator, I have amazed many people with my ability to make predictions. For example, I can predict whether it's going to rain or not with about 90% accuracy, especially in predictions for Death Valley, California. I've also successfully predicted major acts of Congress with about 99% accuracy ("taxes will go up, corruption will occur"). Now it's easy to claim prophetic success for events that have already happened, but let me put my reputation on the line by revealing my TOP PROPHECIES for the near future:
To reduce the environmental impact of automobiles, fuel efficiency standards will be raised to match those of a bicycle going downhill. Vehicles emitting more greenhouse gases than a bicyclist will be punished with huge taxes. NASCAR will be forced to switch to high-speed scooters.
Congress will become so addicted to tobacco taxes that when cigarette sales decline, thus cutting tax revenues, they will find other unhealthy targets to condemn and tax. Look for hefty new taxes on potato chips. soft drinks, Twinkies, bubble gum, licorice, skateboards, body piercing, and Wii controllers.
To further protect the American people from foreign threats such as terrorism, most inalienable rights will need to be alienated for our own good. But this alienation will be mostly for non-aliens and legal aliens to prevent offending the other aliens desperately needed for our economy in order to keep wages low and American dollars flowing outside the country. Free speech in particular will be found to be just too dangerous for use by non-professionals, resulting in new Federal licensing requirements for those wishing to blog or have Web pages. Naturally, I'll end up in jail for something I've said, thought, or perhaps would have said or thought, eventually.
Not satisfied with compulsory regulations that have brought toilet flushes down from 3 gallons to 1.5 gallons, the EPA will work to save even more water by mandating that no more than 0.5 gallons of water be used per flush. By 2003, water use will be brought down to less than 1 ounce per flush. Though this will prove feasible with "best available technology," numerous users will suffer painful injuries due to occasional malfunctions of the bullet-like hypersonic water jets used to blast away waste.
Faced with the tragedy of numerous high school graduates unable to even read their own high school diploma after "learning" to read with failed methods like "whole language," the Department of Education and the NEA will finally take bold steps to solve the problem. As of the year 2008, simple, universally-recognized graphics will be used on high school diplomas instead of complicated, old-fashioned, and Eurocentric "English textual codes." (Bonus prediction: real life skills like packing grocery bags will continue to emphasized in public education instead of antiquated methods for decoding printed text.)
As part of a diversity initiative, the Boy Scouts of America will introduce a new citizenship merit badge. The existing badges, "Citizenship in the World," "Citizenship in the Nation," and "Citizenship in the Community," soon will be rounded out with "Citizenship in da Hood." Meanwhile, the ACLU and People for the American way will file a lawsuit asking that BSA be banned from American soil for their intolerance of differing viewpoints.
Inspired by the $400 million paid by the Federal Government to New York medical schools to NOT produce physicians, dozens of universities around the country will open new medical schools in hopes of similar largesse. Meanwhile, Billy Joe's School of Taxidermy in Baton Rouge will receive a $50,000 grant to produce fewer taxidermists, thus helping to avoid another destructive national glut.
A member of The Church of Jesus Christ of Latter-day Saints? Isn't that the Mormons?? Don't be shocked - I'm mostly harmless. No, it's not a weapon-stashing, poison-spewing, comet-chasing park-your-brain-in-the-rear cult. It's a tame but bold Christian church that I'm proud of and that has truly enriched my life and the lives of my family members. If you'd like to learn a little more from some of my personal and radical LDS pages, including my suite of answers to frequently asked questions, do so at your own risk!
WARNING: Due to the strong religious content of my religion pages, viewers must be 81 or older. Remember, any exposure to religious thought is a violation of your Constitutional rights. If you have been violated, please contact your local ACLU office immediately! And while you're waiting in their lobby, be sure to bring along a copy of the Book of Mormon or the Bible to pass the time. (What? No Book of Mormon? Call 1-877-537-0003 to receive one at no cost or order your free copy at Mormon.org.)
A big project of mine in this area has been to compile answers to many of the commonly asked questions about LDS beliefs. The result is the LDS-FAQ Suite. The answers and opinions are mine and not "officially approved," but I feel they are generally accurate and reasonable. It's very sad to see what some other alleged ministers and Christians have said about the Church. Some of the attacks are legitimate questions, but I find that typical anti-Mormon literature is designed not to inform but to inflame.
I also occasionally write articles for my blog called Arise From the Dust (formerly Mormanity) - my Latter-day Saint blog. I'm also honored to have been invited as a regular writer for Orson Scott Card's LDS project, The Nauvoo Times (www.nauvootimes.com). My posts can be accessed here.
Let me be clear about one thing: like it or not, I am not ashamed to stand up and be counted as a Christian. Plenty of people will tell you that Mormons don't believe in Christ or aren't Christian, and that kind of ignorance and bigotry really appalls me. My faith is based on Jesus Christ and the grace His infinite Atonement offers. He is the foundation and focal point of my religion, no matter what a well-meaning but misinformed pastor or blogger might tell you.
Nearly all political leaders seek to solve the problems of their countries by spending money, whether it is money for armies and weapons, police, education, social programs, medical research, or whatever. Sometimes these approaches are justified and essential, but they usually only address the symptoms, and all-too-often exacerbate the problem. The real solution to the problems of the world will only be found in the Gospel of Jesus Christ. There will be no world peace while anger rages in the hearts of men. There will be no lasting trust between nations until there can be trust and fidelity between husband and wife. While greed and selfishness prevail, government attempts to eradicate poverty may only enrich the corrupt and enslave the many. Look at the world today: now, more than ever, we need a Savior, someone with power to change our hearts and let us become new, refined, purified human beings. Christ offers not only the promise of eternal life in the future (a richness of life, growth, and adventure), but true peace and joy in our hearts and minds now.
I must add that I have respect for most religions of the world, for I find goodness in many aspects of those religions and in many of the followers of those religions. I have wonderful friends who are Jewish, Muslim, Hindu, and Buddhist, and can find common values that we share. I hope they will all come to Christ some day, but I respect them and their right to worship as they see fit.
---

Back to JeffLindsay.com
Index to the pages of the Cracked Planet