My Collection of Photo Galleries now includes two from New Zealand, a first set heavy on the North Island with emphasis on the Rotorua area, and a second set with emphasis on the South Island, though there is a mix in both. Here are a few samples: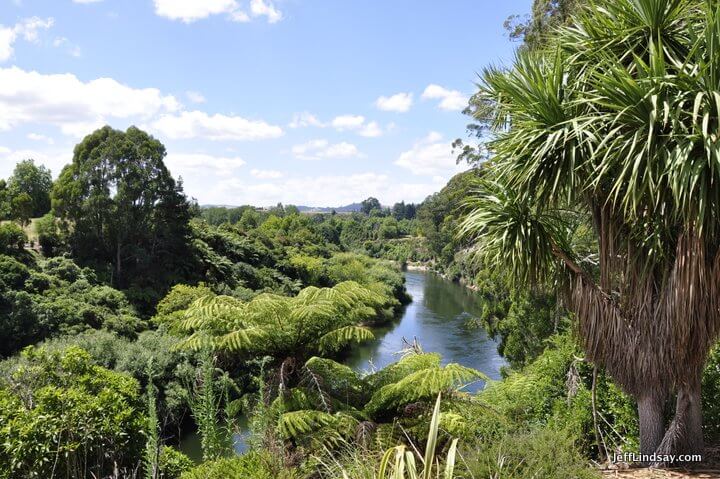 A river by Leamington, New Zealand. There is a beautiful walking trail along this river. Thank you, people of Leamington!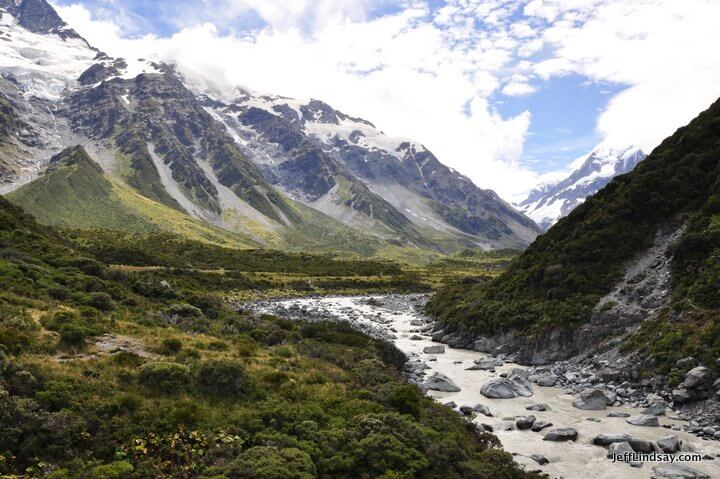 A mountain valley approaching Mount Cook.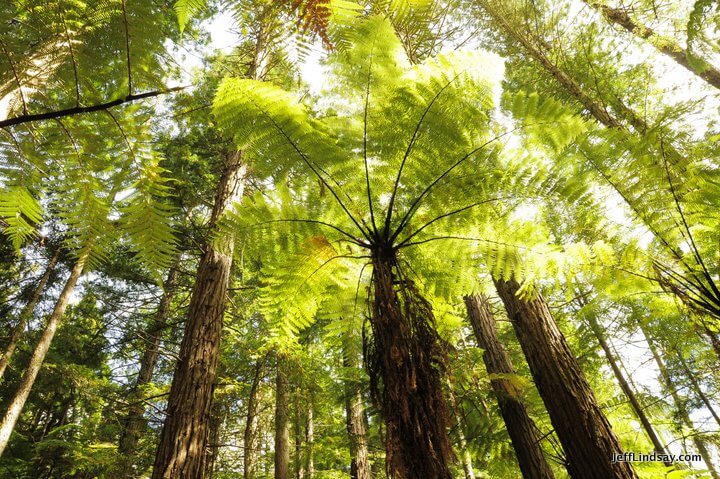 Fern trees near the Redwood Forest of Rotorua.