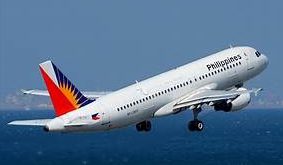 Travel in Asia normally works well and there are some great airlines here, but there can be some painful challenges with some. One of our most frustrating experiences has been dealing with Philippines Airlines.
Perhaps the most frustrating experience we've had in booking flights in Asia has been with Philippines Airlines, trying to schedule a flight from Shanghai to Dumaguete via Manila. Working with the various uncoordinated offices and archaic systems at Philippines Airlines, in our experience, feels like working with a bureaucracy out of the Dark Ages. We've been on the phone for hours trying to resolve a simple issue that is still unresolved as I write.
Basically, we have tickets we booked months ago through Travelocity.com for a flight that begins with China Eastern from Shanghai to Manila with a 4-hour layover, followed by a flight on Philippine Airlines to Dumaguete. But China Eastern made a schedule change — as they often do! — which reduced the layover to 2 hours and 50 minutes. Unfortunately, the suggested minimum time for a transfer in Manila (apparently a chaotic airport) is 3 hours, and we are now 10 minutes under that. My wife has made that connection before in just 1 hour, so 2 hours and 50 minutes should work, but Philippines Airlines is refusing to issue the ticket that we have paid for until we change to a later flight. But that change that might require sitting for 8 hours or longer in Manila and missing our first day of planned activities. We'd rather take the risk with the current schedule.
Philippine Airlines has given us and our Travelocity agents conflicting information and hasn't properly responded to requests for help. They have bizarre internal rules that don't allow even Travelocity to contact the right people directly and require email contact only for dealing with schedule changes like ours, greatly complicating things.
After much effort, the people in their main office in their help center told us that we need to get special approval by contacting some mysterious office in San Francisco. As I write, it is 2:30 AM in Shanghai and we have been trying since 1:00 AM to reach the San Francisco office right as they opened at 9:00 AM California time, but the number that the airlines gave us to call never answers, and a similar US number listed for their San Francisco office also does not answer. We called the US 800 number and have been getting different answers depending on how we ask the question, but in the end it appears that we still need to call the mystery office in San Francisco but are also waiting on hold for various offices inside P.A. to "coordinate" something or other. Ugh. Next time, we'll strive to avoid Philippines Airlines.
At the moment, we are being told that we need to get Travelocity to send the same email that the airlines already has received, but to a new address that will reach the mystery office in San Francisco. And no, absolutely no, the customer service office we reached through the US number for Philippine Airlines simply cannot forward that email to San Francisco or call San Francisco. They lack the advanced resources needed for such a thing.
Update, 3:37 AM: We finally reached the San Francisco office and learned that they could help us, maybe, to get on a later flight that day, but they would need to contact the Philippines office to do that — the same office that on multiple calls has required us to go through San Francisco — and also learned that this would take two or three days (pushing us dangerously close to our departing flight next week) because they cannot just check things and do things on their computer and cannot just call the Philippines office but can only communicate internally with them via email, and since the Philippines office in question is closed on the weekends, we won't find out if there are even seats for us until Monday at the earliest. Bizarre.
Wish us luck. We are getting a little airsick from all the pre-flight turbulence. Hope things go more smoothly once–or rather if–we get on the plane.
One of the biggest challenges in general with flights in Asia (and the US) is that when you book them months in advance, there will frequently be significant changes like the cancellation of a flight and a new flight that may leave hours earlier or later than you want, causing lots of headaches late in the game. And lost sleep.