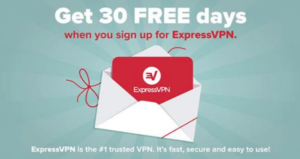 ExpressVPN is something I use daily in China, but I've found it's a useful privacy tool anywhere. For China, it allows me to connect to foreign websites like Facebook that are normally blocked. It creates an encrypted connection between your computer and a variety of servers around the world (you can choose where), and then makes all your Internet traffic appear to come from that local server. By doing this, you data is always encrypted and your privacy is enhanced. Essential for China, valuable everywhere else. Annual subscription is required. Well worth it.
With one subscription, you can have a computer and iPhone protected at the same time.
I never do online banking or other sensitive tasks unless ExpressVPN is on, reducing the risk of someone intercepting my traffic and snooping.
Internet access is a cat and mouse game in some parts of the world, but ExpressVPN is regularly updated and seems to stay ahead. Tech support has been excellent. There have been times of frustration, but they've got me through the problems.
On the iPhone, there are two ways to access ExpressVPN. One is via the app, which works well. The other is via configurations in your settings area, which used to be the fastest and easiest way to connect, but with recent changes in either the iPhone software or ExpressVPN or China, I'm not sure which, that option often doesn't work for me. But I can always get on through the app.
Other VPN tools are out there. However, among foreigners here in China, there seems to be a pretty strong recognition that the gold standard really is ExpressVPN. Others I know have encountered many frustrations with other tools, especially free ones. Let me know what your experience has been if you're a user of VPN of any kind.