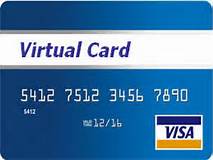 Many visitors to China are surprised to see that credit cards are not widely accepted. High-end hotels will accept them, certainly, but they might not be accepted at many Chinese hotels. Many restaurants are not able to take Western credit cards. Train tickets, taxis, and numerous other services will refuse them. Simply put, cash is king in China. You really need to have a healthy amount of cash for daily survival. Have a stack of 100 RMB bills and some smaller bills and a few coins.
The first time I used a credit card in China was at a Best Western hotel in Shenzhen, near the Hong Kong border. Within 15 minutes after using the card, a spurious charge was made against that number by someone trying to purchase something in California. Our credit card company called to report the problem and our card had to be inactivated. Big hassle. Not everyone has that problem, but in Asia there are many places where credit card numbers will be swiped. They are easier to swipe than the highly secure ATM cards that are commonly used and accepted in China, cards that require a 6-digit password.
For secure use of a credit card here or anywhere else, a great service offered by some providers is a virtual credit card number. Bank of America, Discover, and Citibank offer this service. With a virtual credit card service such as Bank of America's ShopSafe system, you can request a one-time or limited time use credit card number with a set maximum amount that can be charged against it. You don't have to worry about the virtual credit card number being stolen. For example, I just logged into my credit card's service and requested a virtual credit card number. I specified the amount that could be charged ($30), the date the card would expire (2 months from now), and then received a new card number, CCV code, and expiration date with my name and linked to my credit card. I used this to pay for an annual service that I don't want to be automatically renewed with a provider who may not have the highest security. I made the payment and don't have to worry about them charging me over and over or about hackers stealing my card number. It's worthless now that I've made my payment.
Virtual credit card numbers can help you add security to your travels and your online life. You will need online access to your account to create them. You can obtain a variety of numbers for different parts of your trip. It's a terrific advance in credit card security.