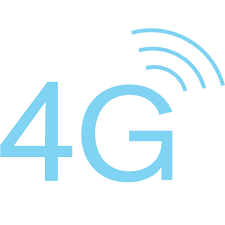 Two days ago the most amazing thing happened. I needed to buy a new SIM card for my Apple iPhone 6+, and when I went looking for a local China Mobile (中国移动) store, I saw a competing China Unicom (中国联通) store closer to my office and decided to give it a try for convenience. When I put the China Unicom SIM card in my iPhone, I was shocked and delighted to see that after all these years of suffering, I finally had 4G service. Wow! That means fast access to the Internet and, for example, all the valuable functions WeChat provides (taxi hailing, payments, bus schedules, social media, even video calls). Life just got better.




One of my few frustrations in China has been the slow data services on my iPhone. When I need to use the Internet and don't have local WiFi, I've been limited to 2G. Folks at the Apple store here explained that my US iPhone was designed for a different cellular network not compatible with China's network, so there was no hope of 4G service like everyone else seems to have. But they were wrong. The real problem, as explained by a knowledgeable Taiwanese colleague, was that the provider of my former SIM card, China Mobile, operates over a portion of the cellular spectrum that is incompatible with my iPhone. China Unicom, on the other hand, operates over a different portion of the spectrum, making their network more compatible with US phones. The China Unicom employee smiled as she explained what was apparently well known to her: their service gives me 4G, but China Mobile's service can't. Wish I had known this a couple years ago! Even after a supposed updated SIM card was installed in my iPhone courtesy of my employer, the service remained 2G.
Why am I changing SIM cards at all? My employer is giving me a new company phone, a Samsung model with high security features (VMWare to track employees and make it harder to steal trade secrets, supposedly) that has 4G, and are giving me a new SIM card with that phone while requiring me to return the old SIM card I have been using in my iPhone. Changing phones is a bit traumatic, but discovering accidentally that I could easily upgrade to 4G just by switching to China Unicom helps make the change more welcome. Thank you, China Unicom!